SDL Empowers Marketers to Create Customer Experiences for the 'Always Connected' Generation
SDL Web goes beyond personalisation, using context to drive predictive and continuous visitor interaction cycles across every device, channel and language
WAKEFIELD, Mass - May 19, 2014 -- Today, SDL (LSE: SDL) announces the next release of SDL Web, the Web pillar of the Customer Experience Cloud (CXC). An industry first, SDL CXC now offers context brokering, which enables businesses to provide personal and contextualised interactive brand experiences for customers across all channels and devices throughout their individual customer journeys.
With its unique real-time context brokering technology - capturing insights from all sources and then utilising the data to tailor online experiences for both known and anonymous visitors - SDL is the first to close the context gap in customer experience. SDL Web equips marketers with the technology needed to create continuous, automatic interaction cycles that meet customers' engagement expectations, replacing ineffective and sporadic campaign approaches.
"Organisations often rely on multiple technologies to provide the relevant data points needed to drive the customer experience. However, these systems often lack seamless integration with each other, resulting in a disjointed brand experience," said Dennis van der Veeke, chief technology officer at SDL. "SDL Web moves the industry forward by providing the full context of every customer interaction in one place, on the SDL Customer Experience Cloud. Data is automatically used to customise each interaction and meet the individual needs of the customer, ultimately building brand loyalty for the enterprise."
"At KONE we strive to be first in customer loyalty and to deliver outstanding customer experiences at every touch point. SDL's technology is a crucial component in making this happen in an online world and we see SDL's solution strategy enabling the delivery of engaging, contextually relevant online experiences and it offers tremendous opportunities for us," says Kari Leppänen, owner, online marketing and communication solutions, KONE.
Now, marketers are able to capture and apply data-driven insights, which are generated when consumers visit a brand's Web and mobile sites. As noted in a recent SDL global study of millennials, consumers are willing to provide brands more personal information if they use it to customise their interactions. With SDL Web, brands can broker a wide array of contextual information to offer consumers immediate and actionable options and relevant offerings depending on the device used, time of day, language, browsing history and various other contexts, to always deliver an optimised customer experience, arming marketers with the ability to create brand advocates.
SDL Web is a key part of SDL Customer Experience Cloud and is made up of a series of solutions that include SDL Tridion, SDL Mobile, SDL SmartTarget, SDL Media Manager, SDL Safeguard and SDL Customer Analytics that enables marketers to address everything needed to build an engaging contextually relevant online presence. To further support these endeavours, SDL has delivered numerous context-centric enhancements to SDL Web including hyper-relevancy, advanced integrations and extended cloud deployment. It is available for customers and partners who deploy SDL on premise, through a hybrid model or in the cloud to provide the ideal mix of business agility, integration options and scalability, for any company's current and future requirements.
For more information on these enhancements and how SDL Web drives optimised, contextually relevant experiences, please read SDL's solution paper on the topic and join our webcast on May 28, 2014.
Back to top
---
About this CMS Enthusiast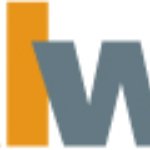 RealWire (http://www.realwire.com/) is an award-winning online press release distribution service with over 10 years of expertise and is first choice for many of the UK's top digital PR and internet marketing professionals. RealWire's service can increase your story's coverage and improve your SEO results. RealWire has been the UK's leading innovator in press release distribution introducing a Social Media News Release option in 2007 and its patent pending targeting system, PRFilter, in 2010.