SOA Software Launches Free API Management and Developer Community Platform
New platform brings App developers and API providers together to build dynamic, engaging Apps with scalable APIs
Santa Clara, CA [Cloud Expo] – Nov 6th, 2012 – SOA Software, a leading provider of Enterprise API Management and SOA Governance solutions, today announced the launch of SOA Software OpenTM, the industry's most scalable and capable API developer platform. SOA Software Open offers users a real-world, viable solution for their API Management needs without the kind of unrealistic functional and capacity limits imposed by other solutions.
The new SOA Software Open™ platform brings API providers and App developers together, offering easy access to powerful API Management capabilities combined with a social community in which developers collaborate to build dynamic, engaging apps with scalable APIs. The free SOA Software Open service allows users to manage up to 10 million API transactions per month, far higher than other solutions, and offers a powerful developer community platform unlike anything else in the industry. Developers can easily upgrade to SOA Software's Enterprise API Platform either on-premise or as-a-Service if they want additional capacity, their own brand for their APIs, or a guaranteed SLA. SOA Software Open will be on display in SOA Booth #614 at the Cloud EXPO conference in Santa Clara, CA, November 5-8.
"SOA Software Open combines API Management with an innovative social developer community platform," said Kin Lane, API Evangelist. "This unique solution gives customers the opportunity to secure and manage their APIs and then promote them across new or existing groups of developers."
SOA Software Open allows developers to connect with published APIs, and add their own APIs for their own and other's use. It is a public, free-of-charge playground where developers can come together to create innovative Apps around open and private APIs, and publish APIs for developers to find and use in their Apps. Customers of SOA Software's Enterprise API Platform can federate with SOA Software Open to publish their public APIs to the community at large.
"Our combination of powerful API management capabilities with a social community makes it easier than ever for developers to collaborate in building Apps and APIs," said Alistair Farquharson, CTO of SOA Software. "Open provides a free-of-charge platform for managing API performance, security, and the connections between Apps and APIs, while socially engaging with App and API developers."
SOA Software Open provides App developers with:
Community – Where you can collaborate with other developers to build Apps, ask questions, search existing discussions and tickets, follow users, APIs, Apps or Groups, build your own groups, or just quietly lurk.
Documentation – Use the products dynamic documentation framework to create interactive documents for your API, or create and upload your own documents.
Monitoring - See how your API or App is performing and where your traffic is coming from with our real-time dashboard, historic charts, and reports.
Debugging - Identify and track issues so you can fix problems before they impact your customers.
Test Client - Send test messages to see how the security (including OAuth) works, and what the request and response messages should look like.
API Developers can:
Publish and promote their APIs through the SOA Software Open community for other developers to use.
Enable Search by indexing their API content (name, description, docs, discussions and tickets) so that App developers can easily find the API, together with supporting information to help them use it.
Add OAuth (or other security features and mechanisms) to their APIs.
Proxy their APIs to add security, monitoring, provisioning, QoS management and more. Or simply use Open to provide the social and search features they need.
Pricing and Availability
SOA Software Open™ is ready for sign-up and use at http://open.soa.com. The platform is free for up to 10 million transactions per month. For more throughput, branding or an enterprise-class SLA, you can upgrade to SOA's Enterprise API Platform-as-a-Service. For more details, please see http://www.soa.com/products/api-platform-as-a-service.
Back to top
---
Submitted By
RealWire
|
November 06, 2012
About this CMS Enthusiast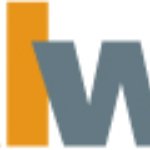 RealWire (http://www.realwire.com/) is an award-winning online press release distribution service with over 10 years of expertise and is first choice for many of the UK's top digital PR and internet marketing professionals. RealWire's service can increase your story's coverage and improve your SEO results. RealWire has been the UK's leading innovator in press release distribution introducing a Social Media News Release option in 2007 and its patent pending targeting system, PRFilter, in 2010.