Systems Alliance Announces Availability of SiteExecutive 2013 Enhancement Pack 1
Enhancement Pack full of enriched features, improvements and support for multiple databases and ColdFusion versions
Systems Alliance, a digital and IT consulting firm helping clients build, assess and optimize online properties and IT operations, today announced the release of Enhancement Pack 1 (EP1) for SiteExecutive 2013, a software update for the company's Web content management system (CMS). This enhancement pack will be generally available on September 24th.
Enhancement Pack 1 now features a new search application built on the powerful Apache Solr engine. This new application allows content authors to easily place a search box on any page of their website. SiteExecutive is able to index all of the data stored within the CMS in real time. Unlike Google search, edits made to the site are immediately reflected in the search, providing your site visitors with the optimal user experience.
In addition to the new Search Application, Enhancement Pack 1 now includes Adobe ColdFusion 10 Support. "Our clients who build custom applications and modules to expand the functionality of SiteExecutive can now leverage new features in Adobe ColdFusion 10," said John Shin, Vice President of Software Products, Systems Alliance. The integration of ColdFusion 10 adds many new back end features that can be used in SiteExecutive to build a variety of new functionality, including enhancements such as HTML5 web sockets, charting and video.
Other notable updates include support for Oracle 11G and a number of performance enhancements and bug fixes to the product.
Availability and Licensing
SiteExecutive 2013 is available immediately. Systems Alliance offers the software through perpetual license and SaaS (software as a service) licensing models.
About Systems Alliance
Organizations that make the best use of technology enjoy a distinct competitive advantage. Since 1994, Systems Alliance, Inc., has been helping clients thrive by leveraging IT and Digital assets to their best advantage. With offices in Baltimore, Atlanta and Nashville, Systems Alliance consultants create end-to-end solutions to complex web, mobile and IT challenges, helping their client-partners win in the marketplace.
About SiteExecutive Web Content Management Software
SiteExecutive Web content management software reduces the complexity, cost, and effort of building highly effective Websites, intranets, and extranets. Selected by organizations of all sizes, SiteExecutive is available by perpetual license or software as a service (Saas). It gives non-technical personnel the means to create and publish Web content and deploy Websites in real-time, while maintaining compliance with organizational processes, branding guidelines, and industry best practices.
---
About this CMS Enthusiast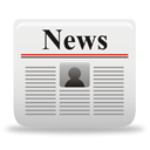 CMS Report's mission is to bring CMS enthusiasts like yourself together while informing readers of the latest happenings in the world of content management systems. Through the CMS Report avatar we provide CMS related news via aggregated news feeds as well as submitted links to CMS related articles suggested by our readers.