Telerik Sitefinity Connects with Salesforce.com and Marketo
Telerik has announced the availability of Salesforce.com and Marketo connectors for the 70,000 users of its web content management solution, Sitefinity. The release of these connectors come at a time when software vendors and service providers are increasingly supporting the development of websites that offer features in web experience management and visitor personalization. Telerik hopes that with these two products, Sitefinity customers can provide more exacting and personalized customer experiences to their website visitors with "ease, creating more targeted product, messaging and revenue possibilities".
Static websites typically present the same content regardless of a visitor's preferences or profile. But today's visitors expect a personalized online experience that adapts to their behavior. CRM and marketing automation systems capture a full range of interactions that empowers sales to better communicate and engage in a more personalized conversation. But historically, those assets have not come together in a meaningful way.
Telerik's Eric Odell recently blogged that organizations are increasingly taking a more personalized approach that proactively manages the online user experience and makes relevant information more accessible. He states that, "if you are ready to break out of your static cookie-cutter mold and personalize your website, make certain you select the right web content management platform to help".
With its latest marketing automation connector for Marketo, provider of a leading cloud-based marketing software platform for building and sustaining engaging customer relationships, Sitefinity hopes to enable users to monitor and track visitor behavior and then leverage that data to serve relevant content, based on business logic. Its Salesforce.com connector also hopes to empower sales organization by populating the CRM with website data from online forms, recently viewed pages and file downloads. This combined data can potentially allow for a more personalized online and sales experience that results in increased conversion rates and improved customer satisfaction levels
"Today's customers want an experience that is customized just for them, whether they are browsing a website or receiving an offer. The power of the Sitefinity and Marketo integration now means that these two customer experiences can be intelligently connected," said Robin Bordoli, Vice President of Partner Ecosystems at Marketo." Data sharing between Sitefinity and Marketo means marketers can now personalize and synchronize content and themes across all channels and touch points with potential buyers, including web content and lead nurturing campaigns."
Sitefinity Marketo Connector: Monitors and tracks visitor behavior; increases conversions and improves sales by transferring online data (page visits, form submissions and file downloads) to build lead scores for personalized nurturing campaigns and more dynamic website experiences.
Sitefinity Salesforce.com Connector: Empowers the sales organization by populating the CRM with data (form submissions, recently viewed pages and file downloads) to build personalization rules and to customize and enrich the visitor's online experience, based upon their persona type.
"We live in a real-time world in which customers don't want to wait or feel unknown or under appreciated. That's why personalization has become so key to those organizations looking to conduct business online," said Martin Kirov, Executive Vice President, Sitefinity, for Telerik. "Our customer base is made up of some of the largest, most well-known organizations in the world. They account for more than 70,000 users with daily web traffic in the millions. They depend on us to offer the best solutions to not only compete, but to strongly stand out in the face of an ever-evolving and crowded online marketplace."
---
About this CMS Enthusiast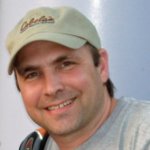 Bryan Ruby is the owner and editor for CMS Report. He founded CMSReport.com in 2006 on the belief that information technologists, website owners, and web developers desired visiting sites where they could learn about content management systems without the sales pitch. Besides this site, you can follow Bryan at Google+ and Twitter.