The Content Strategies Summit Coming to Miami in March
Increasingly, I am convinced that attending conferences is becoming more important than ever for growing, learning, and networking. While we have always had to concern ourselves with information overload since the dawn of the Internet, these days the amount of content coming from the web, social media, and mobile can be rather overwhelming. No professional experience is more valuable to me than to sit in a room surrounded by people I respect and can learn from with four nice walls to block the outside noise and confusion. This is why for 2013, CMS Report will be sponsoring, promoting, and attending a number of conferences we believe will be of value to those involved with content management systems, content marketing, and content strategies.
One of the first conferences CMS Report will be sponsoring this year is the Content Strategies Summit being held in Miami Beach, March 20 - 22, 2013. My understanding is that this is a launch event which gives everyone the opportunity for leaders and attendees in the industry to come together and forge something new. This event is intended to rediscover the value of purposeful content that meets your business, brand, and user-experience goals.
By bringing together the best of the best, we aim to make sense of the wealth of content in the digital world. This is the most practical, real world event of its kind, where corporate practitioners in content strategy, marketing and user-experience design come together to share ways to better manager, create, publish and deliver content in a content-chaotic world.

The web, social and mobile revolutions have forever changed the world connecting all of us and enabling the seamless flow of constant, instant information. Large brands are no protected goliath brands and anyone or brand can become an instant phenomenon.

We've entered an equal opportunity playground where large advertising budgets no longer monopolize consumer attention. Technology and the fast consumer adoption of it has leveled out the playing field, giving brands of all sizes and budgets the opportunity to win over the heart, mind and wallet share.
There are early bird pricing specials available for this conference that offer you significant discount prices if you register in January and most of February. In other words, don't procrastinate in signing up as it's only going to cost you more in the long run to attend this conference. If you are interested in attending the Content Strategies Summit, where conversationalists come together to champion Storytelling with Purpose, a brochure with additional information is available for download.
Back to top
---
About this CMS Enthusiast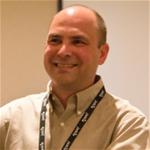 Bryan Ruby is the owner and editor for CMS Report. He founded CMSReport.com in 2006 on the belief that information technologists, website owners, and web developers desired visiting sites where they could learn about content management systems without the sales pitch. Besides this site, you can follow Bryan at Google+ and Twitter.