Together with KSG Software ABBYY Automates Document Entry into SAP
Any incoming document can be imported into SAP using ABBYY FlexiCapture
Theale, UK (22 October 2013) – Not only incoming invoices are critical to SAP, but many other types of documents as well. Using ABBYY FlexiCapture, documents can be captured, automatically classified, extracted, and channelled directly into the appropriate SAP processes for further processing. This is possible thanks to a connection between ABBYY's capture platform and the KGS Activator – a KGS Software product for document and data transfer to SAP.
ABBYY FlexiCapture takes over the automatic recognition of documents, extracts relevant metadata, and then reconciles the information from the documents and their metadata with the subsequent processes in SAP. This partnership with KGS means that ABBYY now rounds out its portfolio with a solution that allows a wide variety of incoming documents to be made available in an organisation's SAP system.
Markus Pichler, Director of Product Marketing at ABBYY Europe GmbH, explains, "Through this collaboration with KGS, we can offer SAP users a fully-fledged yet inexpensive mailroom solution for processing all of their various incoming documents. In the future they can import all types of documents directly into specific processes inside SAP."
The KGS Activator is an application-independent product for document and data transfer to SAP. It can be integrated into any application, such as the enterprise capture platform ABBYY FlexiCapture, without any prior experience with SAP. Whether scanned paper documents, faxes or e-mail, a company is now able to use the solution to validate data captured with ABBYY against the SAP system online.
"Our solution with ABBYY helps companies optimise document processing into SAP," says Winfried Althaus, CEO of KGS Software. "They can therefore achieve a level of accessibility to information which supports efficient company communication. The solution will help meet the steadily increasing requirements for process transparency and speed."
---
About this CMS Enthusiast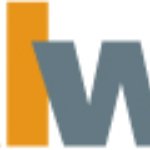 RealWire (http://www.realwire.com/) is an award-winning online press release distribution service with over 10 years of expertise and is first choice for many of the UK's top digital PR and internet marketing professionals. RealWire's service can increase your story's coverage and improve your SEO results. RealWire has been the UK's leading innovator in press release distribution introducing a Social Media News Release option in 2007 and its patent pending targeting system, PRFilter, in 2010.