UK Lags In IPv6 Readiness
Submitted By
RealWire
September 23, 2013
Strategies in Mobile and Internet of Things at Risk of Failure; Audit Now Action Later Say Logicalis and University of Southampton
Logicalis and University of Southampton have warned that the UK's slow progress in preparing for IPv6, the new internet addressing protocol, could threaten UK-based organizations' ability to compete on the international stage, particularly in vital fast-growing economies. Furthermore it puts at risk strategies in mobility and emerging trends such as the Internet of Things (IoT). The UK currently stands in 16th place in Europe and 27th worldwide in an IPv6 readiness league table compiled by Logicalis based on data gathered by Cisco Systems1.
Mike Cummins, Technical Services Director at Logicalis, said: "IPv6 might sound like a techy issue, but failure to keep pace with other nations, be they trade partners or competitors, could ultimately have serious implications for competitiveness. Strategies such as the Internet of Things that are impacting the fundamental nature of how companies operate, are at risk of failure if management do not begin to address the changeover to IPv6."
Designed to replace the IPv4 protocol already depleted in much of the world, IPv6 will allow the creation of a practically infinite number of public Internet addresses and the internet-enablement of a wide range of products and services such as mobile devices, internet connectivity in devices like cars, residential sensors and heart rate monitors, transportation systems, integrated telephony services, sensor networks, distributed computing, and online gaming. IPv6-readiness is also a requirement for companies looking to tap into growth opportunities in fast growing economies where IPv4 has already run out.
Cummins continues, "Because of the number of short-term resolutions that can stretch IPv4 pools, many organizations have been reluctant to take action. The time and effort required for the changeover, with what seems a distant threat, means IPv6 is a low priority. But how much are organizations willing to risk by waiting? We recommend IT departments audit their IPv4 estate to establish the time, resource and budget required to migrate to IPv6. In doing so, they can avoid a risky, last minute changeover and ensure a seamless transition."
Logicalis is in talks with a number of organizations regarding IPv6, including the University of Southampton, an early IPv6 adopter and a founding member of the IPv6 Forum. Tim Chown, lecturer in Computer Science at the University of Southampton says, "As a university with a strong reputation for computer science it's incredibly important that we provide a leading edge research and teaching environment. We have been proactive in IPv6 R&D and running IPv6 in production across thousands of systems within our Computer Science department for several years, making many of those services publicly available. We welcome the IPv6 'wake up' message from Logicalis for the UK, and the opportunity to work with them as our IT services partner to roll out IPv6 more widely across our own campus.
"We share Logicalis' view that IPv6 deployment is critical for future Internet innovation and growth. We would thus recommend that organizations survey their systems for IPv6 capability, contact their ISPs to determine their IPv6 readiness, and build IPv6 requirements into all procurements to ease future IPv6 deployment. Furthermore, with almost all common devices supporting IPv6, and invariably having it enabled by default, organizations should also consider and manage the security implications of IPv6, even where their networks are ostensibly IPv4-only."
[1] http://6lab.cisco.com/stats/index.php - based on original data from RIR, routeviews, Alexa, Google, ITU and APnic
European IPv6 readiness, the top 20
Rank
Country
Relative readiness
1
Switzerland
10
2
Romania
8.5
3
Luxembourg
8
4
France
7.6
5
Germany
6.7
6
Belgium
6.5
7
Czech Republic
5
8
Norway
4.8
9
Netherlands
4.5
10
Portugal
3.8
11
Slovenia
3.6
12=
Sweden
3.4
12=
Finland
3.4
14
Greece
3.3
15
Estonia
3.2
16=
UK
2.8
16=
Austria
2.8
16=
Denmark
2.8
19
Slovakia
2.7
20
Ireland
2.6
World IPv6 readiness, the top 20
Rank
Country
Relative readiness
1
Switzerland
10
2
Romania
8.5
3
Luxembourg
8
4
France
7.6
5
Germany
6.7
6
Belgium
6.5
7
USA
6.1
8
Peru
5.8
9
Japan
5.2
10
Czech Republic
5
11
Norway
4.8
12
Netherlands
4.5
13
Portugal
3.8
14=
Slovenia
3.6
14=
New Zealand
3.6
16=
Sweden
3.4
16=
Finland
3.4
16=
South Africa
3.4
19=
Greece
3.3
19=
Ecuador
3.3

---
Submitted By
RealWire
|
September 23, 2013
About this CMS Enthusiast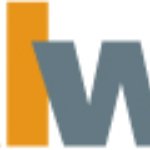 RealWire (http://www.realwire.com/) is an award-winning online press release distribution service with over 10 years of expertise and is first choice for many of the UK's top digital PR and internet marketing professionals. RealWire's service can increase your story's coverage and improve your SEO results. RealWire has been the UK's leading innovator in press release distribution introducing a Social Media News Release option in 2007 and its patent pending targeting system, PRFilter, in 2010.