Warning: Cloud Computing is Here to Stay
Those who dismissed cloud computing a couple years ago as a passing fad are quickly learning that the cloud is here to stay. Just like Twitter and Facebook evolved from a college student "fad" to key marketing tools, cloud computing is a viable business solution. CIOs and CTOs who embrace the cloud and create a plan for their company's transition to the cloud will provide a valuable asset to their company. Those who don't will soon fall behind and find themselves replaced by someone who knows how to incorporate the cloud.
Like every other major shift in computing history, the drive to switch to a cloud database is influenced mainly by costs and shortages. The first cost: power and cooling are expensive. For most businesses it costs more to keep their computer system running than it costs to buy the system in the first place. In addition, with so many businesses involved in eCommerce, mobile apps and social media, the amount of data they have to process is hard to do locally. Cloud computing helps address these issues while leveling the playing field for small businesses needing to experiment but without their own resources for staging.
Some naysayers to cloud computing argue that because cloud only accounts for a small amount of IT spending its influence will still be relatively small at the end of the decade. The problem with that theory is if you look at the history of other technologies that have been adopted by the masses-cellphones, computers- there was a lot of skepticism at first and very little investment. Then adoption started to grow exponentially. The same will be the case for cloud computing.
Another argument made against cloud computing, is that businesses are already too invested in their local software to toss that investment away and purchase a new data solution. This argument is rather short sighted seeing as this hardware tends to become obsolete in a few years anyway, so rather than staying in the past why not incorporate the cloud into your IT plan as you phase out obsolete software?
Trust is also a major component of cloud computing. After all businesses will be turning over their datacenters to third parties that will be in charge of keeping it safe from outsiders, free of bugs and readily accessible to the company. Short of doing their research on the cloud service and ensuring the service has adequate encryption management, executive won't have much control. Turning control of an important company asset to a third party is always a decision approached with trepidation, but the truth is companies rely on third parties for everything from the computers they use to their email provider. A third-party data center really isn't much different.
We've all heard the benefits of cloud computing. It's cheaper. It's scalable. It's on-demand. However, there are some more tangible benefits business owners should consider. For example, merging data after a merger can takes months or years with workers manually coding information. With cloud systems, the data merger can happen quickly. In addition, using a third party to manage IT systems frees up technology executives to work on strategic moves for the company rather than spending most of their time on routine maintenance.
---
About this CMS Enthusiast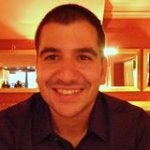 Gil Allouche is the Vice President of Marketing at Qubole. Most recently Sr. Director of Marketing for Karmasphere, a leading Big Data Analytics company offering SQL access to Apache Hadoop, where he managed all marketing functions, Gil brings a keen understanding of the Big Data target market and its technologies and buyers. Prior to Karmasphere, Gil was a product marketing manager and general manager for the TIBCO Silver Spotfire SaaS offering where he developed and executed go-to-market plans that increased growth by 600 percent in just 18 months. Gil also co-founded 1Yell, a social media ad network company. Gil began his marketing career as a product strategist at SAP while earning his MBA at Babson College and is a former software engineer.