WatchGuard Technologies Brings Big Data Visibility Tools to Network Security
Zero-install, cloud-ready WatchGuard Dimension instantly distils 'oceans of security data' into key insights and trends
WatchGuard Technologies, a global leader in integrated, multi-function network security platforms, today announced a zero-install, public and private cloud-ready network security visibility solution, which will come as standard on the company's flagship Unified Threat Management (UTM) platform. WatchGuard Dimension provides a suite of visibility and reporting tools that instantly isolates and distils actionable security issues and trends, speeding network professionals' ability to set meaningful security policies.
"Around the world, network security pros tell us they are drowning in logs of data and find it time consuming – or nearly impossible – to identify key issues on their networks and make proper policy decisions," said Dave R. Taylor, vice president of corporate and product strategy at WatchGuard Technologies. "In a recent report from the SANS Institute,* only 10 percent of respondents felt confident in their organisations ability to analyse large data sets for security trends, even though 77 percent are collecting logs and monitoring data from systems and security devices. WatchGuard Dimension solves this challenge by instantly turning raw network data into actionable security intelligence – in the big data visualisation style today's users have come to expect."
"UTMs already provide an integrated, multi-function security platform to protect corporate networks and deliver compliance," said Dave Ashton, sales manager at WatchGuard partner Sec-1. "WatchGuard Dimension now gives customers a greater understanding of what's happening on their networks to understand and address security issues. It's up and running in a few clicks and so easy to use and understand."
WatchGuard Dimension offers users a menu of visibility and reporting options to present the information in the way they find most intuitive:
Executive Dashboard: This high-level view of network activity shows top trends, top clients, and correlated views of top users and applications. With just a click, users can drill all the way down to individual log data, as needed.

Executive Reporting: With the Executive Reporting function, users can choose from more than 70 comprehensive reports, with both summary and detail options tailored for C-level executives, IT directors, compliance officers and small business owners. Summary report options include specific PCI and HIPAA and compliance reports, plus the ability to pre-schedule reports for delivery to key stakeholders in a user's organisation.

Hierarchical TreeMap: WatchGuard Dimension's TreeMap, called FireWatch, filters traffic in a way that instantly brings your eye to the most critical information on active users and connections, as well as who and what is using the most bandwidth. The TreeMap view also provides options to pivot, drill-down and filter.

Global ThreatMap: ThreatMap features multiple, interactive configurable views on a world map, making it possible to have real-time views of threats per region. That information is critical to helping users identify and fine-tune defences against those attacks.
For Managed Security Solution Providers, Executive Reporting is a key feature. "MSSP customers need to feel confident that their networks and assets are being protected," said Mike Pencavel, North West sales manager at WatchGuard MSSP, Concorde IT Group. "With WatchGuard Dimension it's easy to provide automated reports that make it simple for customers to see how we're protecting their interests. And because it's cloud-based, we have easy and secure access on any device, anywhere, to meet the needs of our diverse client base."
WatchGuard Dimension is now available with WatchGuard's 11.8 launch of its XTM security platform. Other major highlights include the addition of WatchGuard Data Loss Prevention to the platform, an updated Web User Interface compatible with mobile devices, and tremendous new flexibility in the configuration of VPNs in today's more complex network environments.
For complete Dimension information and features, please click here: http://www.watchguard.com/
---
About this CMS Enthusiast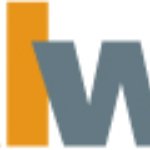 RealWire (http://www.realwire.com/) is an award-winning online press release distribution service with over 10 years of expertise and is first choice for many of the UK's top digital PR and internet marketing professionals. RealWire's service can increase your story's coverage and improve your SEO results. RealWire has been the UK's leading innovator in press release distribution introducing a Social Media News Release option in 2007 and its patent pending targeting system, PRFilter, in 2010.