Web Hosting: Providing a home for Drupal
The following was submitted on our sister site, Like that Idea on December 28, 2005. It has been slighly modified to keep it up to date with the latest changes at Drupal.org
.
We've decided to use Drupal for our content management system (CMS). An important question for newbies remains, how do we get Drupal onto a real Internet Website? You are probably aware that you need more than the "free server space" the Internet Service Provider is providing, but where do you start? Believe it or not, these basic questions have been asked by even some of the best people I know in information technology (IT). Many IT people may help run or manage the company Website, but someone else in the company left them in the dark to how the company got their Domain Name in the first place. If you're a small business, you may have computer people but what you don't have are thousands of dollars to throw at a Web server. How do people get their site on the Internet at a reasonable price, you ask? It's time to shine some light on these unanswered questions.
The simple answer is you just need to purchase an Internet name (actually called a Domain Name) and "rent" some space on an Internet Server through a shared hosting plan. So are companies providing theses Web services difficult to find? No, not at all and that is the problem. Typing in "domain name" or "web hosting" on your favorite search engine will give you so many companies to choose from that the task can be too overwhelming. Although we're interested in finding the right hosting company to run our CMS, Drupal, for any Website this is the minimum I would look for when deciding where to host your Internet Site:
A shared hosting plan that includes PHP at no extra cost. PHP is a programming language used almost exclusively for the Web. Some companies will charge you extra for PHP, but by today's standard this is a basic feature. (Drupal requires PHP 4.3.3 or higher).
A shared hosting plan that includes MySQL. MySQL is an open source database that is commonly utilized by many PHP applications, including Drupal. Once again, some companies will charge you extra for the database, but in my opinion that's so 1990's. Look elsewhere if you can't get a basic plan with MySQL included. (Drupal requires MySQL v3.23.17 or higher, but I recommend no lower than MySQL 4).
A shared hosting plan that provides a "control panel" to help manage your site. In the "old days", everything was done by the command line. But these days, a couple clicks of a button will setup the database you need for Drupal or install extra open source applications that you may want to use along with Drupal. Even a command line junkie like me has found these online control panels to be time savers.
Ok, so you found a place to register your domain and host your site using my advice. You're all set for Drupal, right? Well, Drupal needs a little bit more tender loving care than most CMS I've ran across. Namely, Drupal requires the ability for you to LOCK TABLES and eventually with Drupal 4.7, CREATE TEMPORARY TABLES. Neither of the before mentioned MySQL database privileges are available by default. Worse, many shared hosting providers don't give you the option to turn on the needed database privileges to properly host Drupal. In the past, I've expressed disappointment with the developers of Drupal for designing a CMS that requires these features. Whether I was fair or not to the developers, one just has to accept that Drupal has database needs that not every shared hosting plan includes. I've spent some time removing the code from Drupal that contained LOCK TABLES, but eventually such actions have led me to a dead end (potential problems with database corruption and Drupal requiring more CPU usage).
So if you want to find Drupal a home, make sure your shared hosting plan gives you the already mentioned database privileges. Since I wanted to stay with my current Web hosting provider, Dakota Hosting, I purchased through them a Virtual Private Server (VPS) which is also called a Virtual Dedicated Server (VDS). The benefit to a VPS/VDS is that you get virtually full administrative rights to the server. You can also host more than one domain name on the server (I can host up to 30 Websites) offsetting the costs you would pay for a simple shared hosting plan. For me, having access to a VPS has been a very satisfying experience.
If the $30 to $50 per month costs of a VPS is too high for you, then your only option is to make sure your shared hosting plan offers the rights to the database features you need for Drupal. Drupal.org has started up a list of hosting providers that are Drupal friendly. I would also check out the Drupal forum or the forums at WebHostingTalk for more information and additional options.
So now we not only know which CMS we're going to use for our site, Drupal, but we also have knowledge of how to get an Internet site of our own. Hopefully, you too can find a nice home for Drupal. At a later date, we'll take a look of how to download Drupal, uncompress the files, and install the software onto the Web Server. As we develop this site, CMS Report, we'll also make sure we post how we've configured Drupal, which modules have been installed, and some dicussion about customizing themes (the look) of our Drupal site.
---
About this CMS Enthusiast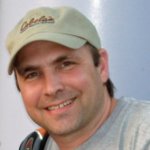 Bryan Ruby is the owner and editor for CMS Report. He founded CMSReport.com in 2006 on the belief that information technologists, website owners, and web developers desired visiting sites where they could learn about content management systems without the sales pitch. Besides this site, you can follow Bryan at Google+ and Twitter.