When Big Data And BYOD Collide
2013 has been a big year in the tech space. Rather than focusing on just one big trend, there have been several changing the way we store, access and use our data. Big data and BYOD, in particular, have been competing for attention from IT professionals. However, these two trends are not separate from each other. In fact, these two trends are actually complementary with the progression of one contributing to the other. By looking at these two trends collectively, we can see how they are contributing to the way businesses use data.
Greater Data Access
The creation of smartphones and tablets has completely changed the way that we access data. For years we relied on desktop computers and local storage to hold the majority of our data, but now, with 75 percent of devices expected to be mobile by 2015, we expect our data to be available from anywhere via the cloud. Yes, BYOD has required companies to reevaluate their IT policies, but it is also a huge opportunity to reach consumers. Consumers don't have to be reached via the 10 o'clock news or when they happen to be logged-in to their laptop. No, they can be reached virtually anytime of day through social media, apps, text messaging and even the web.
What does this have to do with big data? At the same time that consumers are interacting on their smartphones, huge data sets are being created that companies can then access to improve their marketing efforts. In 2012, 175 million tweets were sent out every day, a huge majority from a smartphone or tablet device, and that is just one source of data businesses have to access to learn more about their consumer. In other words, BYOD is a huge contributor to big data and all of the benefits that come from accessing and analyzing it.
Enhanced Security
As mentioned above, BYOD creates a huge amount of data, and that data can be used within a business just as much as it can for marketing. The conversation about BYOD has had a huge focus on security and for good reason. Securing multiple types of devices that can be taken off premise and easily stolen, sounds like quite the IT nightmare. Fortunately, by using big data technology, the data those devices create can be used to check for anomalies, identify and correct security threats and shut down a breach should it occur. Without big data technology, it would be incredibly slow to correlate the data coming from all of those devices with standard protocol and security measures.
It's fun to dive into technology trends and evaluate them in-depth, but sometimes we also need to step back to see how trends are influencing each other and providing new advantages to businesses and IT professionals. Just as the cloud has made big data more accessible through hive as a service, BYOD makes the consumer more accessible to the business by contributing to big data. In return, big data technology can aid businesses in securing and monitoring their employees' mobile devices.
---
About this CMS Enthusiast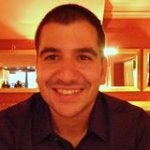 Gil Allouche is the Vice President of Marketing at Qubole. Most recently Sr. Director of Marketing for Karmasphere, a leading Big Data Analytics company offering SQL access to Apache Hadoop, where he managed all marketing functions, Gil brings a keen understanding of the Big Data target market and its technologies and buyers. Prior to Karmasphere, Gil was a product marketing manager and general manager for the TIBCO Silver Spotfire SaaS offering where he developed and executed go-to-market plans that increased growth by 600 percent in just 18 months. Gil also co-founded 1Yell, a social media ad network company. Gil began his marketing career as a product strategist at SAP while earning his MBA at Babson College and is a former software engineer.