Mailbag: Magento Highlights from eBay Inc. Q3 Earnings
In CMS Report's mailbag this week we received an email from one of the press folks representing eBay as well as Magento, an eCommerce platform and shopping cart. As we reported last year, eBay agreed to acquire Magento and since then, eBay has placed Magento under the banner of X.commerce. X.commerce intends to bring together the technology assets and developer communities of eBay, PayPal and Magento to support eBay Inc.'s mission of enabling commerce. The intention of the email CMS Report received was to point out eBay's strong third quarter 2012 results as well as provide some Q3 highlights specific to Magento and X.commerce.
We began covering Magento more than four years ago as it was one of the first significant open source commerce platform alternatives to the then popular osCommerce package. As Magento has gone more corporate its been a little difficult for CMS Report to track some of the more significant eBay stories as they relate to Magneto. The following are some of the highlights provided in that email which provides some of the Magento related news we may have missed during the past few months.
Magento Unveils Partner Program for Web Hosting Providers
Magento announced details of a program extending its partnership benefits to web hosting providers. The Magento Hosting Partner Program recognizes the strategic role that web hosting providers play in delivering on the high quality of service Magento merchants expect from a leading eCommerce platform. The program helps ensure close strategic alliances and joint commitments for hosting partners. Magento established the program to make it easy for merchants to get their sites up and running in a world-class environment. The multi-level program also offers training, expanded visibility and promotion opportunities across the eBay Inc. family of products including PayPal, MarketPlaces and X.commerce.
Magento Go Launches New UK Specific Features
Magento announced the release of new UK-specific features for Magento Go, its platform's SaaS version. To better meet the needs of small online merchants in the UK, these new and localized features are focused on enabling businesses with the flexibility and power they need to build highly-customised, high-performing online stores/eCommerce sites. UK merchants can now feel right at home on a site that is designed specifically for them and with a platform that can accommodate their unique business needs. The platform has also been modified to reflect current UK tax laws, shipping regulations and now complies with the new UK cookie law.
Magento onboards PayPal
Magento completed a best-in-class integration with PayPal, making integration for merchants simple and easy. Magento also created an entirely new end-to-end customer experience to help customers understand the benefits of PayPal, choose the right product, easily add PayPal as a payment option, and get real-time help if they need it. Merchants adopting PayPal have seen an average sales increase of 11- 18%.
Magento Powers 12% of E-Retail Sites
According to an Internet Retailer report citing data from audience measurement company Quantcast Corp. and Internet marketing research firm infoAnalytica Consulting Pvt. Ltd., Magento hosts 12% of the top 1 million e-commerce web sites as measured by traffic volume, as compared to Yahoo Inc., which hosts 10% of the top-visited e-commerce sites.
---
About this CMS Enthusiast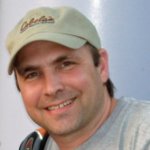 Bryan Ruby is the owner and editor for CMS Report. He founded CMSReport.com in 2006 on the belief that information technologists, website owners, and web developers desired visiting sites where they could learn about content management systems without the sales pitch. Besides this site, you can follow Bryan at Google+ and Twitter.