The MODx Revolution 2.0 Interview
In late July, MODx Revolution 2.0 was released. Before the project's release, I interviewed though email Ryan Thrash, CEO and co-founder of the MODx project, as well as Jay Gilmore. In a joint response, they graciously answered some of my questions about MODx. Below are my questions and their responses from our MODx interview.
CMS Report - The release of 2.0 is a new beginning for MODx...where does MODx go from here?
MODx - MODx Revolution represents a sharp inflection point in our history. We have a lot of very positive announcements to make in the coming weeks, but here's a high level overview:
MODX, LLC, is a new company we've formed to stand behind the core products and to continue to foster the ongoing development of the software and the MODx ecosystem in general.
We're hiring both from within the community and bringing in outside expertise to make sure we have a viable and sustainable business. We're 1000% focused on accelerating MODx adoption, awareness and continuing to rise as one of the top Open Source content management platforms today. 2011 should be an unbelievable year for MODx uptake.
We're looking for qualified developers, consultants and agencies to partner with MODx. They'll be recognized as MODx experts and Solutions Partners, prominently displayed on our website and outbound marketing efforts, officially launching no later than early 2011. We get a good volume of leads through the website and these will all go to Partners, which is just the tip of the iceberg of benefits from partnering with MODx.
Similarly, we'll be launching commercial support services to meet the demand we've seen from businesses in the community. We have great offerings to talk about with regard to this later.
We're relaunching and totally revamping our websit to better focus on and to serve more stakeholders including end users (at our new modx.com URL). We'll have dedicated community and developer sections to make learning about MODx easier.
What this all means is that there's now going to be an organization to hold to account for MODx. We've done what we think is a good job as stewards since founding the project, and we'll have dedicated time and resources to do an even better job going forward.
CMS Report - Now that the core of 2.0 is complete, how ready is the community to provide add-ons/core extensions?
MODx - There are new add-ons being released everyday, many of the key add-ons are already there for things such as navigation, articles and blogs, comments, forms, customization and more. Many of the popular add-ons from Evolution will likely be ported by community members but there may be Revolution-only add-ons to replace them such as the light-weight "getResources" does for the ubiquitous Evolution add-on "Ditto."
CMS Report - What does the release of Revolution mean for current Evolution users? Is there an upgrade path from Evolution to Revolution?
MODx - Revolution is an entirely new product, while it uses the same principles and many of the same API functions that people love about MODx it is also very different.
We are developing an upgrade migration method now that Revolution is out. It is possible to migrate with little difficulty (to developers or advanced users) but we are not ending support for MODx Evolution. MODx Evolution will be supported and maintained for the foreseeable future as it is an ideal platform for many types of sites and is deployed on hundreds of thousands of sites worldwide. For people wanting to upgrade to MODx Revolution we suggest reviewing this guide [ http://bobsguides.com/migrating-revoluti... ] from community member, Bob Ray.
Back to top
---
About this CMS Enthusiast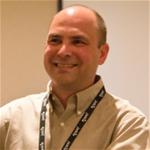 Bryan Ruby is the owner and editor for CMS Report. He founded CMSReport.com in 2006 on the belief that information technologists, website owners, and web developers desired visiting sites where they could learn about content management systems without the sales pitch. Besides this site, you can follow Bryan at Google+ and Twitter.