XOOPS Forks re-unite with their "Mothership"
Submitted By
mamba
March 25, 2009
The XOOPS Project, one of world's leading Open Source CMS (Content Management System), is experiencing something that probably none of the Open Source CMS projects have ever experienced: reunification with its forks.
It's typical in the Open Source environment that developers work on a project, but then have different ideas, and leave the project to create their own forks. Most of the time they never come back.

So it's a sign of a visionary leadership of the current XOOPS team that they reached out and were able to attract back three of its recent and most innovative forks:
 
•    Simple-XOOPS under Dirk Herrmann from Germany 
•    EXM System under  Eduardo Cortes from Mexico
•    Zarilia under John Neill from UK.
It is also a clear vote of confidence from the forks' developers for the current leadership team of XOOPS and their direction.
All of these forks are very innovative and will bring wealth of features back to XOOPS that will benefit XOOPS users for years to come, and will enhance the upcoming XOOPS 3.0 release. It also shows the increased efforts by XOOPS to bring together and unite XOOPS developers from around the world.


Simple-XOOPS will bring some very exciting extensions to XOOPS, incl.:

•    Multi-Site Hack (multiple domain / subdomain with one installation)
•    Multi-Language Hack (multiple languages with one installation)
•    URL rewriting hack, SEO optimization
•    An integrated updater for the core and modules
•    An installer for automatic installation of modules
•    Automatic check for Version Update of core and modules
and Dirk Hermann has joined the XOOPS Core Team to become the Lead Maintainer for XOOPS 2.3, and then the Lead Developer for XOOPS 2.4

EXM System will bring a wealth of Usability improvements, and Eduardo Cortes will be joining the Core Development Team to lead the XOOPS Usability efforts focusing on:
The User Experience: working on more uniformity in the integration of all modules.
The Developer Experience: working on more useful and easier tools for developers.
The Designer Experience: working on providing designers with better elements and more power to adapt and use these in their designs.

"I'm looking forward to be part of XOOPS. EXM System has been developed based on XOOPS, and now that we've shown what can be done to improve usability, I'm very happy to bring all the experience back to XOOPS, so we can have the best release ever" said Eduardo Cortes, the lead developer of EXM System. "I definitely have high hopes for the Release 3.0. The new leadership of XOOPS seems to be focusing on the right things and therefore I just wanted to be part of it. " - Eduardo added.

"We are extremely excited to have somebody of Eduardo's caliber joining XOOPS. His drive for innovation, his expertise in module development, as well as his creativity in making them exceptionally user friendly is an asset that we've been missing for a long time. While XOOPS has one of the best architectures around, it was not the most intuitive and user-friendly system. With Eduardo's help the Release 3.0 will be a truly innovative, ground-breaking release" - said Taiwen Jiang, the lead developer of XOOPS.

Zarilia will bring several enhanced features, such as:
Full blown Content/Article Management system with Sections and Categories, Trash Handler, Vote system, RSS, Streaming media and Reviews.
Dynamic Menu System. The ability to add custom menus that will allow the core and modules to add menu items easily and quickly.
Enhanced User Administration: New user administration that helps to administer users more easily, ranging from banning, activation, deactivation and the ability to track users.
OnEvent Handler. The ability to schedule different events via the Admin panel.
Translation Handler: The ability to easily edit language defines and translate them directly from the Admin area.
Error Administration: Updated the error handler to allow developers to add errors handling to the core and Modules. The error Handler will allow a webmaster to be notified of many different errors, whether critical or not and by different various methods of communication. Email, pm, log or/and database. These logs will easily be manageable via the admin area.
Media Handler: Easily manage most types of media via the media manager allowing the core and modules to access them
Module Development: Many tools to make module development easier and quicker. Zarilia has many new Classes and functions that can easily be integrated into Xoops.

and John Neill has joined XOOPS as team leader of the Module Development Team.

"The XOOPS Community has seen its fair share of ups and downs over the last few years, and it is nice to see that things are really beginning to change here at XOOPS. There have been many steps in the right direction: the continued development of XOOPS, the merger between 2.0.18 and 2.2 branches, and the likes of Simple-XOOPS and EXM joining forces show that XOOPS is changing and in the right direction.
I like to think that my time developing Zarilia was a big learning curve for me and something that I really did enjoy doing. It has given me the tools to do the job here at XOOPS much easier and I would like to think that the XOOPS Community will only benefit from it in the long run." - said John Neill about his decision to merge Zarilia into XOOPS

XOOPS has not only a very loyal base, as the number of downloads suggests (the last release 2.3.2b was downloaded over 25,000 in just three months), but is also highly respected in the industry. In 2008 it was a finalist in SourceForge Community Awards and in the CMS Awards by Packt Publishing. It also won the prestigious 2008 China Open Source Software Contest Award.

As CMSWire recently stated: "With two prestigious recognitions in less than 6 months, XOOPS is flexing its muscle as a powerful, PHP based open source Web CMS. Look for more big things from XOOPS throughout 2009. Who knows, maybe that finalist spot in PacktPub.com's contest will become a winning spot this year."

System requirements

Any PHP version >= 4.3 (PHP 4.2.x may work but is not officially supported, PHP 5.0+ is strongly recommended)
MySQL server 3.23+ (MySQL 5.0+ is strongly recommended)
Web server: Any server supporting the required PHP version (Apache highly recommended)

About XOOPS: Founded in 2002 by group of international software developers, XOOPS quickly become one of world's leading Open Source Content Management Systems (CMS). Known and loved for its ease of use and countless powerful modules, XOOPS received numerous International Awards and Recognitions, among them: the First Runner-Up in the SourceForge 2006 Community Choice Awards in the Development category, 5 Stars from Germany's Chip Magazine, Top 3 content management system from Adobe Edge Magazine, one of top Open Source CMS for Medical Professionals by ONDD. It was also the finalist of 2008 Source Forge Community Awards, and 2008 CMS Awards by Packt Publishing. In January 2009 it received the 2008 China Open Source Software Contest Award. XOOPS is the most active and downloaded CMS project on www.SourceForge.net  
More info at: http://www.xoops.org
---
About this CMS Enthusiast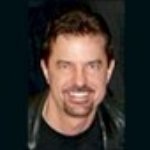 A self-confessed Open Source addict. Before moving to the PHP world, Michael was heavily involved in Delphi, starting the most popular Open Source component library for Delphi: the JEDI VCL. He is now an "Evangelist in Residence" at XOOPS Project, helping to coordinate it, and promoting it wherever he can.